About Lotus Cosmetic Surgery
At Lotus we are proud to be the area's trusted, state-of-the-art plastic surgery and non-invasive aesthetics centre. With extensive and impressive in-house capabilities we are able to truly customize your treatment in one, convenient and welcoming office.
With a team of highly trained and trusted medical professionals we can create your personal treatment plan that can include cosmetic surgery procedures including cohesive gel breast augmentation and tumescent liposuction.
Within our on-site Medispa your treatment options include nonsurgical rejuvenation including advanced dermal fillers, and our newest anti-aging skin care treatments.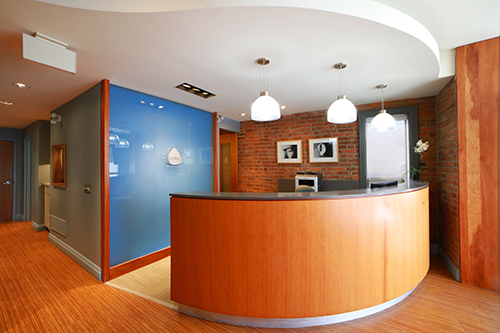 Discretion is assured at Lotus and our patients tell us our warm and welcoming atmosphere made them feel cared for and comfortable at all times. We credit our highly trained, experienced and empathetic staff for such high praise from our valued clients.
We want you to reach your aesthetic goals on your own timeline without unnecessary delays, which is why we offer patient financing. Speak to one of our team members during your initial visit to discuss if this option is right for you.
Headed by Dr. Nicolas Hynes, Plastic Surgeon & Medical Director, Lotus Cosmetic Surgery Centre & Medispa in Hamilton is devoted to the Art of Beauty. Experience the latest cosmetic surgery procedures available to help you look more youthful, decelerate the effects of aging and enhance your appearance with minimum downtime.
Experience the Art of Beauty
The latest cosmetic procedures (cohesive gel breast augmentation, tumescent liposuction, etc.).
On-site medispa offering the latest in nonsurgical rejuvenation (cosmetic injectables, chemical peels and skin care products).
Confidential care in a warm and welcoming atmosphere.
Highly trained and experienced staff.
A private, fully accredited, state-of-the-art office and operating facility located in Hamilton.
Patient financing.
As useful as this website may be in providing a broad overview of the procedures and services offered, it cannot replace a one-on-one consultation.
Take the next step! Call us today 905-645-5640 or Toll Free: 1-866-645-5743 and book a no-obligation consultation. When Dr.Hynes meets with you he can better understand your goals and recommend the procedure(s) best suited to you and your lifestyle.
Discover what over 1500 patients a year from Hamilton, Burlington, Ancaster, Oakville, Guelph, Kitchener, St Catharines, Niagara Falls, Brantford, Cambridge, Dundas, Grimsby, Hagersville, Paris, Port Dover, Waterdown and beyond already have!
Together we can achieve your aesthetic goals.
Dr. Nicolas Hynes, MSc, MD, FRCS(C)
Cosmetic + Reconstructive Plastic Surgeon
Medical Director of Lotus Cosmetic Surgery Centre & Medispa
199 MacNab Street South, Hamilton, Ontario L8P 3C8
Telephone 905-645-5640 Toll Free: 1-866-645-5743